Somewhere around four years ago, shorly after buying my house, I set out on a mission to collect as many nice pallets as possible. These were to be fairly new pallets with the nicest planks I could find. My coffee table? Built from pallets. The entertainment center on which my TV and surround reciever sit? More pallets. I even went as far as to build a small kitchen table from pallets.
Eventually, my parents moved and needed to be rid of the kitchen table that occupied what most of my siblings consider their childhood home. The small table I made of pallets lost its purpose, and sat unused in the garage for quite a while. The wood from that table was likely the best pallet wood I had ever found, so it seemed like a waste for it to sit dismantled and unused. Instead, I decided I would break down the table top and start re-reclaiming the wood for use in a new office desk to be built with other bits of scrap and reclaimed wood left over from various other projects.
A few days in the shop after work, and I have managed to:
Separate the top from its old frame
Cut the glue joints (mostly with a jig saw as my bandsaw needed new tires)
Run each board across my jointer for a reference flat surface
Plane them all down to an equal thickness.
A few photos of the process are here: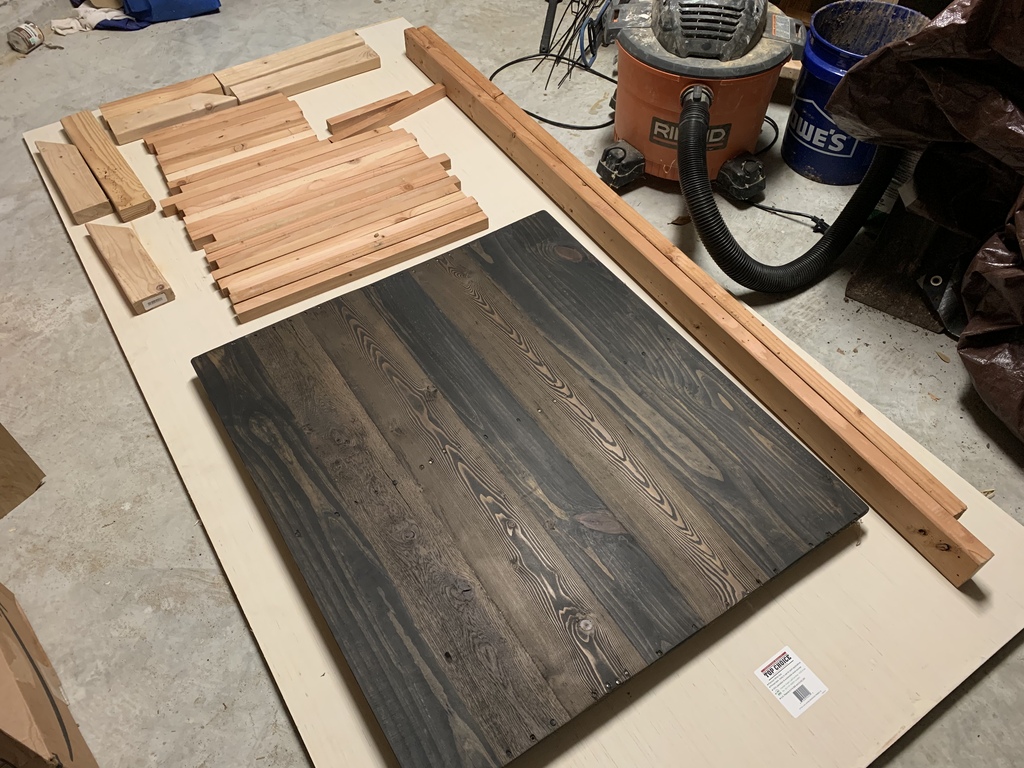 For my next tasks I will:
Build up the frame in which the desk top will set from some scrap pine sections
Use the frame as a reference flat surface to join the top boards together against
Finally decide whether this will be a static desk, or a one I can adjust the height of

If I decide to make it adjustable this will be of course by way of self-designed and built mechanisms
Lest we forget, while I spend most of my time writing software, I am a mechanical engineer.